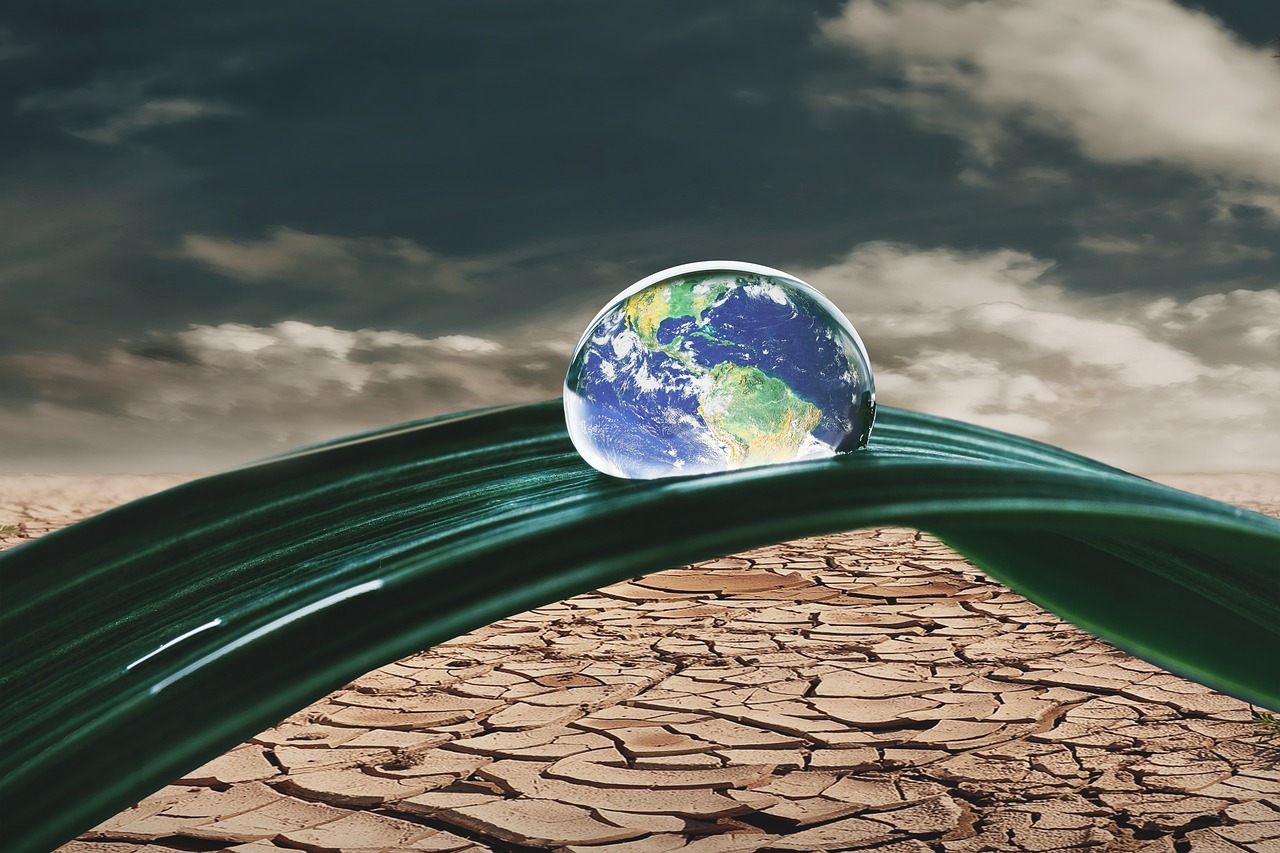 Jan 2023 – Prioritise the planet in 2023: New Year's Climate Resolutions for HR
With every organisation having a key role to play in the collective corporate effort to reach net zero, now is a great opportunity for HR to take the lead. Here are some practical New Year's Climate Resolutions that you can make to embed tackling climate change into your workplace culture and empower your workforce to take action.
---
Reports indicate that the UK is currently unlikely to meet its interim target to reduce carbon emissions in 2030 by least 68% compared to 1990 levels. But Climate remains a top concern for Gen Z and Millennials, with one recent survey showing nearly half saying that they are pushing their employers to do more. Tackling climate change should arguably be on the agenda for all employers as we start the new year, so we've shared our ideas on possible resolutions to adopt.
---
1. Roll out climate change training
Consider educating your employees on the impacts of climate change and empower them to make responsible choices in their everyday lives, both at work and at home. There are various commercial training providers who can help. You might also look at leadership training on this topic. Climate Fit offers a free online training course designed to help SMEs reduce carbon emissions. The course has been developed with The University of Cambridge Institute for Sustainability Leadership and BSR. The UN Global Compact Academy is the UN Global Compact's digital learning platform and offers actionable insights and best practices to help companies implement the Sustainable Development Goals. Whilst the Academy is designed for participants of the UN Global Compact, some e-learning courses are publicly available.
If your organisation is a participant of the UN Global Compact, you could also consider encouraging your young talent (aged 35 or under) to apply for the SDG Innovation Accelerator for Young Professionals – a 9 month program where individuals engage with and solve real sustainable challenges faced by their organisations.
---
2. Explore new technology solutions
Gen Z and Millennials want to see employers prioritise visual climate actions that enable employees to get directly involved. In the Netherlands, Utrecht library and Schipol Airport are already making use of bicycle desks where you cycle, and the kinetic energy produced is used to generate charge for your electronic device. According to the manufacturer, approximately 30 minutes of easy pedalling will fully charge an iPhone (and bicycle desks benefit employees too by enabling them to incorporate exercise into their working day).
---
3. Sustainable food in canteens & catering
With research indicating that a vegetarian diet has 2.5x less carbon emissions than a meat diet, why not make your canteen and catering meat-free on some days of the week? You can also generate lower emissions from distribution and supply with greater use of local and regional suppliers. Food waste is another key area of concern, accounting for approximately 8-10% of the world's greenhouse gas emissions. Consider conducting a waste audit and partnering with an organisation that redistributes surplus food, such as FareShare or WRAP.
---
4. Trial a "greener" commuting week
To promote more environmentally responsible behaviour, you could trial a week where employees are encouraged to take a more sustainable mode of transport by swapping one of the commuting methods below for one with a lower carbon footprint or (even better) walking or cycling to work where feasible.
Mode of Transport
Grams of CO2e per KM
(according to Statista and Transport for London)
Regular taxi
208.26
Average car (diesel)
170.8
Average car (petrol)
170.48
Average car (hybrid)
120.04
Average motorbike
113.55
Average ferry
112.86
Average local bus
102.27
Average car (BEV)
51.4
London underground
44
National rail
35.49
Coach
27.33
Average electric bike
14.8
---
You could also encourage employees to track the carbon footprint of their household, transport and lifestyle using the UN's carbon footprint calculator.
---
5. Track your scope 3 emissions
Scope 1 emissions are those directly produced by your business, scope 2 emissions relate to the energy your business purchases and scope 3 emissions encompass all the other emissions for which your business is indirectly responsible up and down its value chain. Scope 3 emissions account for the greatest share of most businesses' carbon emissions and their reduction will therefore be vital for the UK to meet internationally agreed climate targets. HR can make a significant impact on scope 3 emissions by influencing culture around employee commuting, business travel, office goods purchased, and employee benefits such as pension schemes. By tracking scope 3 emissions now, you can learn where improvements can be made and set targets to reduce them, ultimately measuring progress more accurately. External providers, such as GreenInsight or Ecometrica can assist.
---
6. Promote individual accountability in the office
As an employer, you can embed climate awareness into your organisation's culture and help your employees act responsibly by:
Making sure recycling bins are well spread in the office and clearly signposted so your employees understand the recycling rules.
Removing single-use plastic, such as cups, cutlery, file dividers and tabs.
Advocating no printing unless necessary. You can also ensure "double sided" is set as the default option and use 100% recycled or FSC certified paper and non-solvent-based printer ink.
Providing sustainable office supplies and female hygiene products in the toilets.
---
7. Partner with an environmental charity
Could you support an environmental charity this year, either as an annual partner or around selected events? It's a great opportunity to raise climate awareness in your organisation and motivate your employees to take positive action. Here are some suggestions:
The Wildlife Trusts
Friends of the Earth
Green Alliance
WWF
Rainforest Alliance
You could also encourage your employees to roll up their sleeves and give back to the local community by setting up volunteering days with a local charity or litter picking group.
---
8. Incentivise greener holidays
The New Year is traditionally the time when employees start thinking about booking their summer holidays. Have you considered incentivising employees to travel sustainably on holiday? For example, you could offer an extra day's annual leave to employees who don't use air travel or who remain in the UK on holiday.
---
9. Adjust office temperatures and dress codes
Why not consider if a small adjustment can be made to the temperature in the office? Reducing the thermostat by one degree has been estimated to save a three-bedroom house 300kg of carbon emissions in a year, meaning larger office sites will reap even greater savings. However, with research indicating that women may experience lower productivity in cooler temperatures, it's worth evaluating the impacts in the round before making a change.
Air conditioning is also a significant contributor to greenhouse gases. Why not consider restricting use to peak summer months when the temperature is above an agreed threshold. If your office has a corporate dress code, consider being more flexible in the summer to reduce the need to keep temperatures cooler.
---
10. Assess the sustainability of business travel
Consider including sustainability as a metric for assessing business travel requests, and give someone responsibility for monitoring this. You may decide that some carbon savings can be made, such as reducing the number of journeys required, replacing trips with videoconferencing or selecting green travel providers and accommodation. You might also want to consider implementing a carbon offsetting program.
---
If you have any specific questions you would like advice on, then please contact: Abi.Frederick@lewissilkin.com or koichiro.nakada@lewissilkin.com of Lewis Silkin LLP.