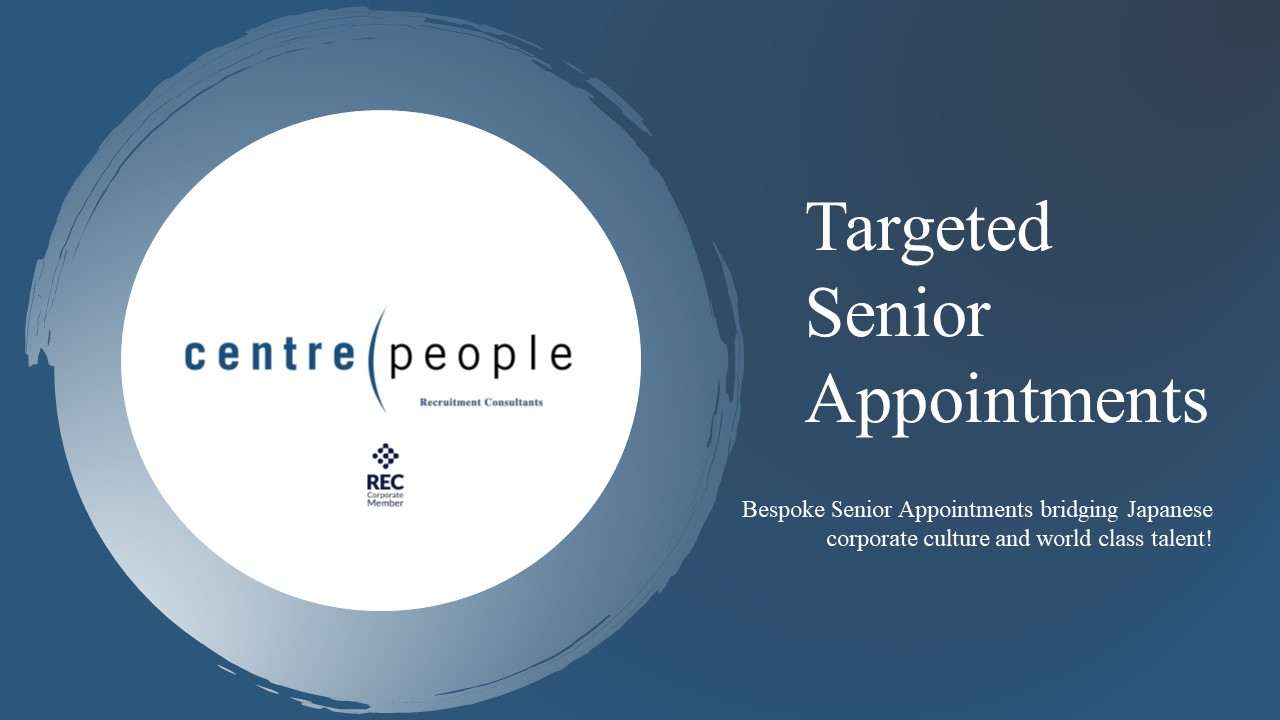 Targeted Senior Appointments
Need support communicating with your Japan HQ/Partner company in Japan?
How best to improve communication between your European/UK company and Japan HQ? Targeted Hiring!
Centre People – Cross Border Recruitment can effectively enhance your inter-company communication by helping you bridge the gap between Japan HQ and your local office through targeted recruitment strategies.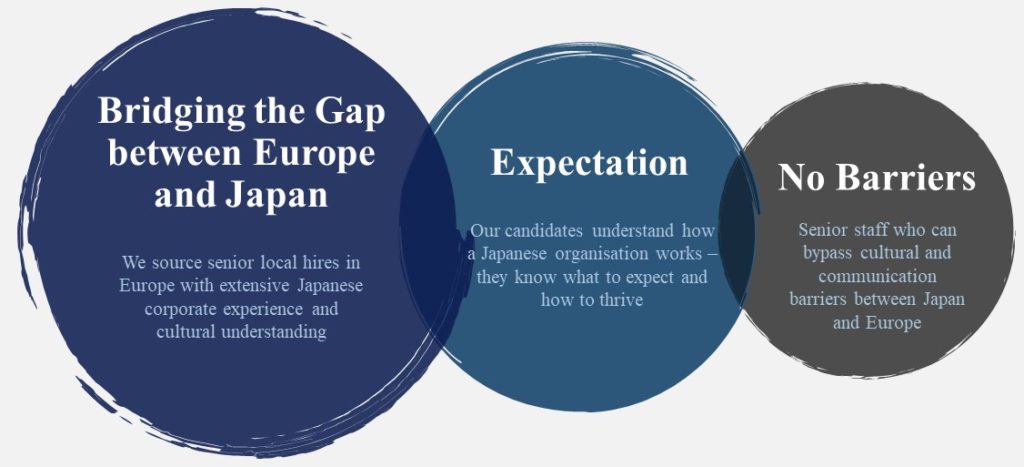 Whether through an M&A, new partnership with a Japanese corporation or newly set-up Japanese operation within the UK/Europe, naturally there will be key differences between Japanese and European/UK business culture. We have found that these differences often come with potential complications when it comes to communicating ideas, strategy, or business objectives with senior directors in Japan or with local expat staff sent over to manage a UK/European operation. It is therefore vital to find that key person who can bridge this gap; someone with your specific industry knowledge as well as a sensitivity to Japanese culture – it can make the world of difference!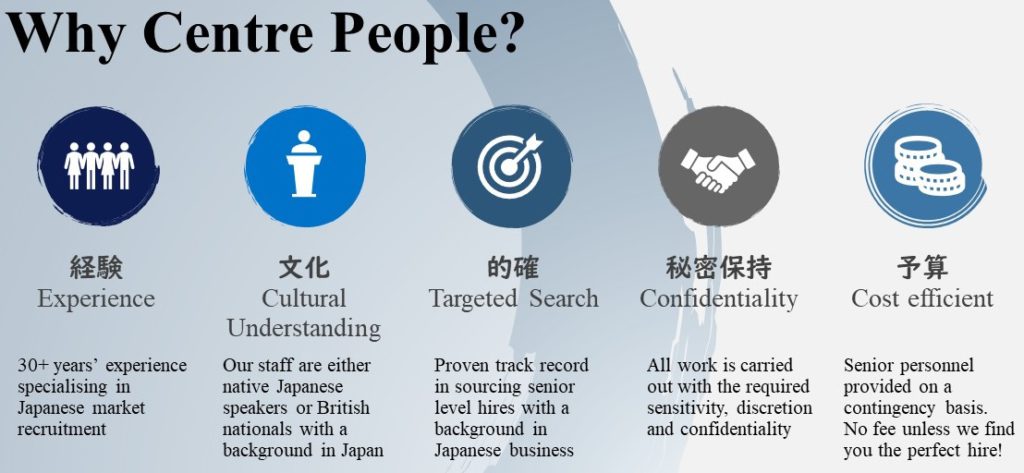 Recruiting Process – No upfront charges
Phase 1
In depth consultation to gather an understanding of your needs and to build a profile of your ideal candidate
Source and develop a bespoke pool of custom-matched executive talent
Individual candidate screening – making sure that both professional experience and personal character, motivation and aspirations match your business model and requirements
Phase 2
Submit short list of suitable CVs, clearly highlighting where and how they match your needs
Ongoing progress reports – providing insight into the candidate market, salary bench-marking, and candidate availability
Supporting with interview coordination and candidate feedback
Phase 3
Managing offer negotiation and confirmation
1* Advising on work permit application process if applicable
2* Advising on contract type i.e. sole trader, consultant agreement or Limited company
*1&2: we will provide informal advise, and if needed, are able to introduce our affiliate law firm, Accountancy firm, or HR consultancy

We worked with a Japanese organisation that bought a UK company to work as their Europe-based subsidiary. The UK entity had no experience with Japanese corporate culture and the positioning of a Japanese expat from HQ was unsuccessful as they were unfamiliar with UK working culture and the UK workforce did not understand the Japanese mentality of way of managing business. Centre People were tasked with finding a UK-based General Manager with Japanese-company experience who could successfully manage the UK subsidiary while also acting as the chief liaison with the Japanese HQ


Germany-based manufacturer required local European Sales Manager to expand and grow their European customer base. The strong Japanese culture within the organisation required someone with experience in and an understanding of Japanese corporate culture. Centre People successfully found an individual with strong Japanese company experience as well as local market knowledge.


Japan-owned, UK-based retailer required a new Managing Director. Japanese language not required but essential they found someone who was sensitive to Japanese culture and able to interact with and communicate messages to the Board of Directors in Japan. Centre People sourced a number of suitable individuals well matched for the role
Japanese company setting up in London? UK/EU company undergoing an M&A with a Japanese corporation and looking for key hires to bridge the cultural gap between Japan HQ and local UK/EU office? Let Centre People source the perfect people for you.
Whether MD, CEO, CFO or senior commercial staff – these key hires can make or break an operation and it is important to get them right. Even more so when Japanese language or Japanese corporate experience is required.
If you need a new MD or CEO with a background in Japanese operations or senior financial or commercial personnel who can fit into a Japanese work environment, get in touch as we can help!
We have 30+ years of experience recruiting for Japanese companies and know what works. Our consultants can evaluate candidates to see if they are suitable for a Japanese operation and coach those who have not worked in a Japanese company previously.
We will be with you every step of the way and not stop until you have the perfect person for that key role.
If you have any questions you would like advice on, then please contact: Harry Martin / Richard Taylor – euro@centrepeople.com or 020 7621 3582