Oct 2021 – Survey of in-house lawyers shows new trends on hybrid working, family and diversity, wellbeing
Lewis Silkin carried out a survey of in-house employment lawyers to explore the employment policy landscape in the wake of the Covid-19 pandemic. This article outlines our key findings.
Over the last 18 months we have seen huge changes at work but, outside of temporary Covid measures, only very minor permanent changes to employment law. We are still waiting for the Employment Bill and other reforms to be enacted.
We have seen, however, many companies stepping into this legislative gap and adopting new policies and approaches on topics ranging from menopause to hybrid working. We surveyed some in-house employment lawyers to explore these trends. This article outlines the results. The answers come from specialist in-house employment counsel working in organisations collectively employing over 150,000 employees.
---
Flexibility and hybrid working
None of our survey respondents said they would be requiring all staff to return to their normal workplace five days a week. As we expected, most are moving to a hybrid model, although the approach to minimum attendance varies. What was less predictable, however, is how companies will deal with pay for days that no longer need to be worked in the office. The media has highlighted examples of companies who are looking to impose pay cuts but our survey suggests that this does not reflect the general approach. Nine of out 10 of our survey respondents (87%) are not going to adjust pay as they move to their new model. This could reflect current pressures on recruitment and retention. Pay increases will be the next issue to arise, and in particular whether any differences open up between workers who relocate and workers who remain mostly office-based.
Around half of our survey respondents are changing job adverts to explain or promote their approach to flexible, hybrid or remote working. This indicates that companies regard flexibility as key to recruitment. This is supported by a question we asked about the relative importance of flexibility. Nearly two thirds of our participants (63%) think flexibility over work location is increasingly important for incentivising staff, with a third (33%) thinking it is becoming just as important as pay/bonus.
Many employers have been dealing with overseas working requests. The majority (56%) are allowing some types of request to work remotely from abroad, with emergency reasons and short term "holiday extension" requests being the most common permitted circumstances. Interestingly, more than 40% are imposing a limit on the amount of time that can be spent working remotely, suggesting that employers may be tightening their policy position as they.
---
Family and diversity
We asked our survey participants about the policies and practices their companies are putting in place and what is driving them to implement or consider new policy approaches.
There is increasing awareness of the employment issues surrounding menopause and pregnancy loss, with campaigners calling for legislative reform (see also here for our article on when menopause can form the basis of a tribunal claim). As we expected, many companies have already put policies in place on these issues. Nearly a quarter (23%) have implemented a miscarriage or pregnancy loss policy, with a further 10% considering adopting one. More than a quarter (27%) have adopted a menopause policy, with a further 30% considering adopting one. Menopause polices typically include detail around flexible working or sickness absence related to menopause (86% of policies include this), with manager training and employee support groups also being popular elements. Miscarriage policies typically provide for paid leave, with more than 80% of policies including this.
The courts have ruled that it is not discriminatory to offer enhanced maternity benefits while only providing the basic statutory minimum entitlements for shared parental leave (the Supreme Court refused permission for this issue to be argued any further last year). There may, however, be a move towards equalisation of benefits in practice. Nearly half (47%) of our survey respondents are matching shared parental and maternity benefits, and a further 20% are considering doing so.
Employers are also responding to growing awareness of issues surrounding gender and trans rights. 40% have adopted gender neutral language in their employment contracts and HR policies. More than a third (36%) have adopted a transitioning at work policy with a further 29% of employers considering adopting one.
More than a third (38%) have started calculating their ethnicity pay gap and 60% are calculating their gender pay gap in more detail than the law requires, with some publishing the results and others sharing only with internal stakeholders.
The drivers behind adopting these initiatives vary, but they are mostly driven by company values and the desire to remain competitive with other employers. Over time we can expect to see high profile employers continue to adopt new policies and practices driven by their brand values, with other employers seeking to match them.
---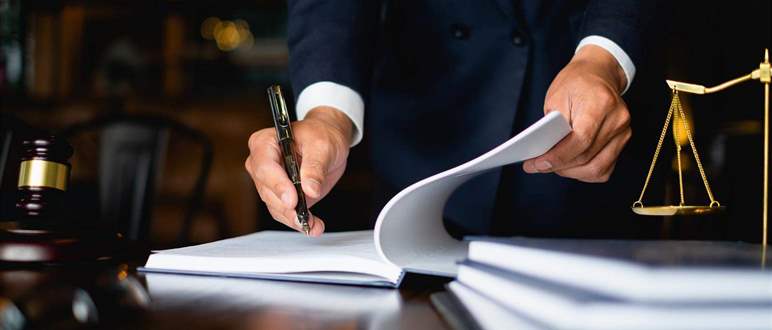 Time off and wellbeing
A few high-profile employers rewarded staff for their efforts during the pandemic with extra paid holidays. This attracted positive media attention but it has not yet been widely adopted . None of our respondents offered extra paid company-wide holidays in 2021 or 2022 and only 3% are considering it. Similarly, only 3% have adopted a policy on employees disconnecting from work, although more than a quarter are thinking about this.
These results are very different to the results of questions about wellbeing initiatives. This seems to be an area of increasing focus for employers according to our survey. Four out of five (79%) of our survey respondents are increasing support for employee wellbeing. Additional comments shared by participants explain how companies have been both emphasising and expanding their wellbeing offerings including provision of onsite information, discussion or support groups and services ranging from massage to counselling.
---
Conclusions
On top of the changes forced upon employers by the pandemic and other big events of the last 18 months (such as the Black Lives Matter movement) and the increasing impact of politics in the workplace companies have reflected more on who they are, and what they stand for, and we are seeing their policies and practices move to match those values. We see this being a growing trend as companies realise that their employees and customers want to be associated with brands that reflect their ideals. Organisations that wish to compete with the biggest brands for talent may see themselves having to catch up. Some may even consider making the first move by adopting high-profile policies that help them stand out from the market. The pressure for employment law reforms has not gone away, and is arguably increasing, but many companies are following their own path.
---
If you have any specific questions you would like advice on, then please contact: Abi.Frederick@lewissilkin.com or koichiro.nakada@lewissilkin.com of LewisSilkinLLP.